We went camping for the first time this past weekend without Charlie, which was so sad, because he's a great camping dog.  But we had a great time!  Not that Bear is horrible to camp with….but Bear is more of a "glamping" dog.  Actually, that's just a lie.  Bear would rather be at home on a Saturday night laying on the couch and watching Downton.  Mike and I drove up to Southern and Central Vermont in search of gorgeous leaves that are turning for the Fall.  Last year we completely missed "prime/peak" season for leaf peeping so this year we were so excited when we apparently came up at the height of the season.  Yay for randomly getting things right!
Some foliage views on the way up to Vermont…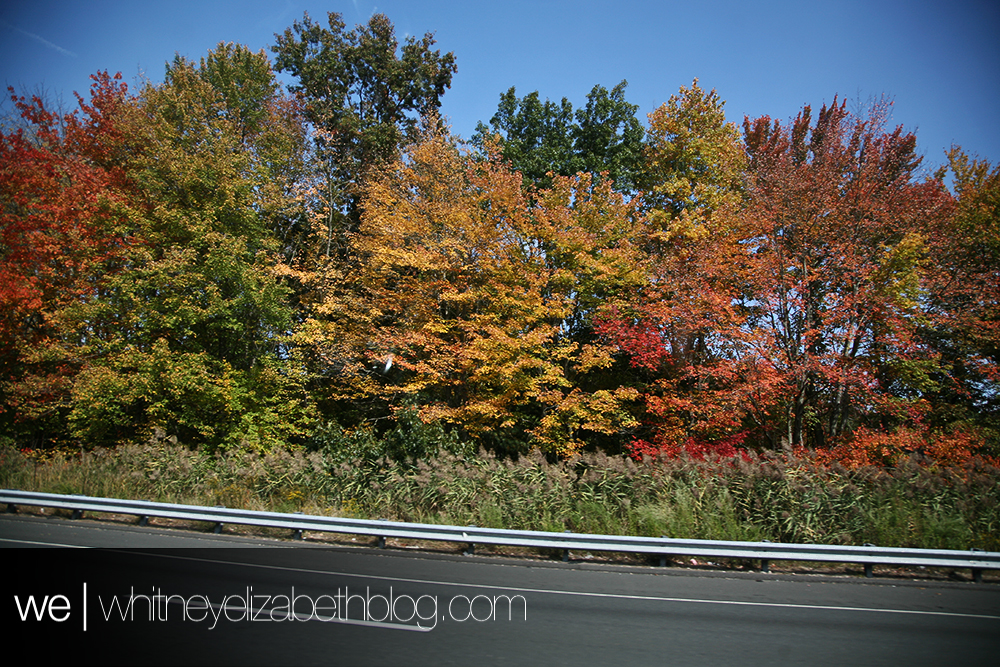 Along Route 100 in Vermont is probably the best "leaf peeping" place that we found.  Just absolutely gorgeous!  It threatened to rain all day, but fortunately held off for us until nightfall.