Mike and I are celebrating our FIVE year anniversary this weekend.  So crazy!  We always try to get away and do something fun to celebrate, like our one year anniversary trip here.  So we went to Maine!  Because I love Maine!  Maine is awesome!  Can you tell how much I love Maine?!  Yes, I'm starting to get on my nerves too…
I spent about 65 25 hours perusing blogs and magazines searching for the best lobster shacks to visit, because no visit to Maine isn't complete without a mouth watering lobster roll.  And so we went and we ate: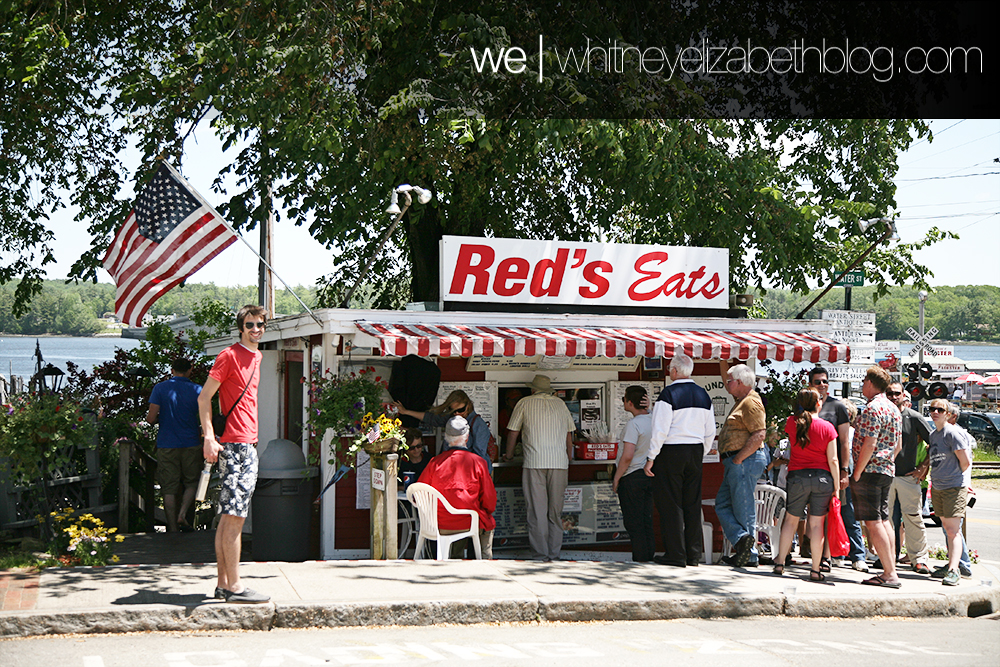 Isn't my husband so adorable?  This is after we ordered and were waiting very un-patiently for our food  :)  We only waited 1 hour 10 minutes for it!
But it was sooo worth it!  1.5 pounds of fresh lobster piled onto a lightly toasted bun and my own side of hot butter.  Heart attack city!  So exciting!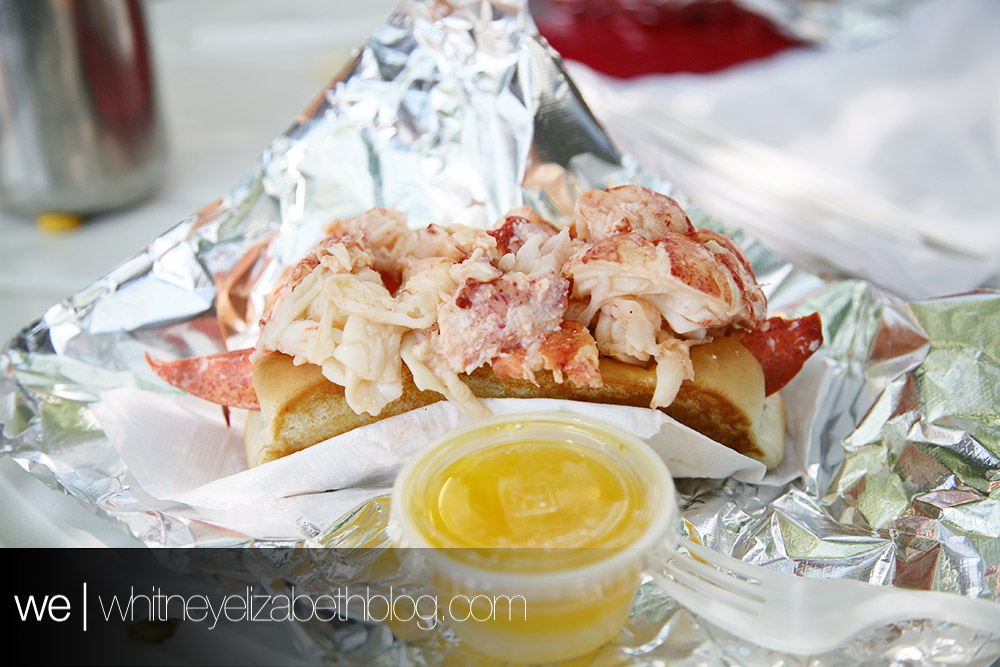 We mostly spent time in Portland, which if you ever have a chance to go, is a very fun/hipster/artsy town.  Then we drove up the coast and enjoyed the views of Boothbay Harbor…I love that Maine has 3,166 islands off the coast.  That's right, 3,166…beat that Hawaii!  I'm still trying to convince Mike that we should kayak out to one of these islands and camp for a long weekend…of course we would bring Bear but I think we would have to leave the pet bunnies at home.  What do you think?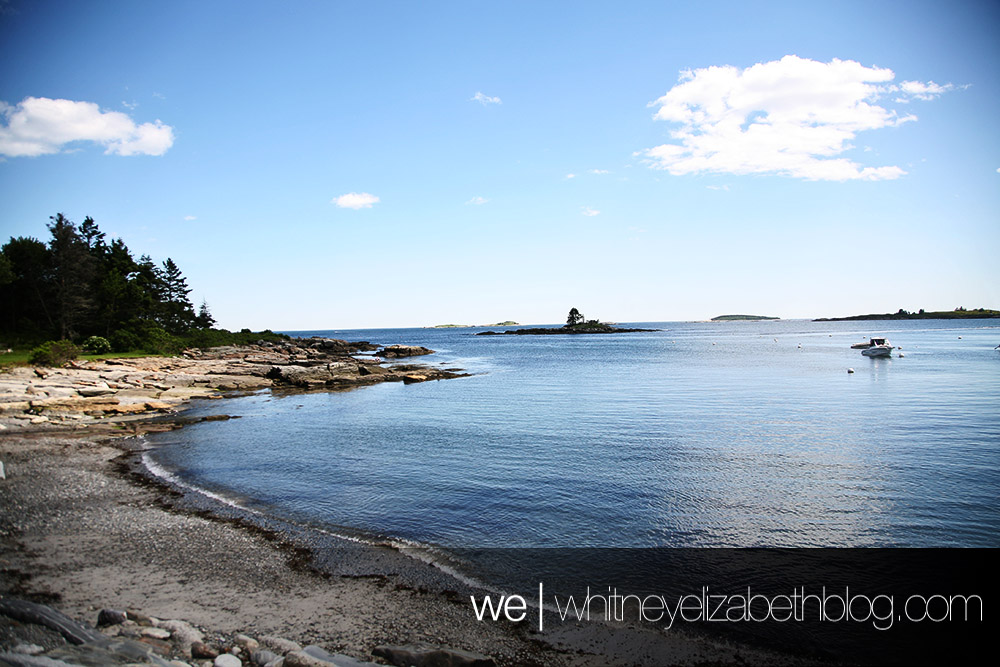 Future home purchase?  I'll let you know how that turns out!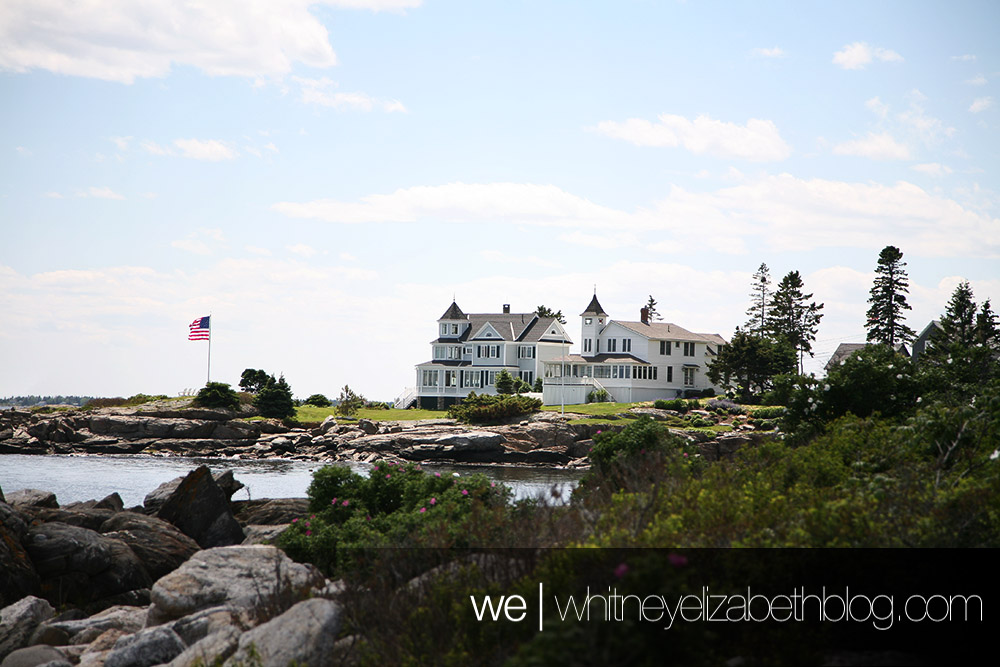 We spent most of this particular afternoon sunning or more like burning on these giant, smooth boulders watching the waves roll in.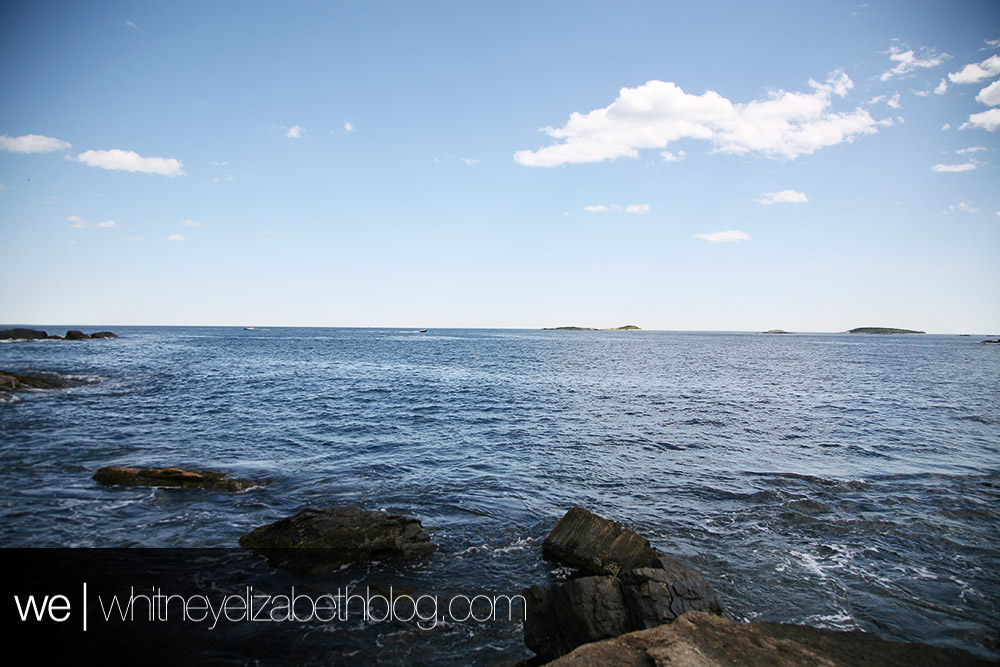 Happy Anniversary Mike!  I love you PAST the moon and back :)